Fr 18.12.
-1/4°

Sa 19.12.
1/3°

Su 20.12.
2/3°
České Budějovice City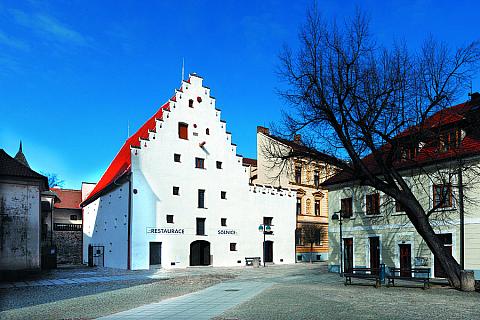 In 1265 Přemysl Otakar II established a royal town at the confluence of the Vltava and Malše rivers. Over the next centuries, the town gradually turned into the largest and most densely populated settlement in South Bohemia. The capital of South Bohemia, which today has 93,883 inhabitants, is the region's administrative, cultural and transportation hub. It is home to a number of important institutions, such as the University of South Bohemia, research institutes of the Czech Academy of Sciences, the Research Library of South Bohemia and the South Bohemian Museum. Local industrial tradition is also renowned. Brewing in particular has achieved worldwide renown; thanks to its beer industry České Budějovice is sometimes called the town of beer. Another symbol of České Budějovice is the Black Tower that rises on one corner of the Čtvercové square. At 133 × 137 metres, this is the largest square in the Czech Republic. The magnificent Samson's Fountain is situated in the centre of it.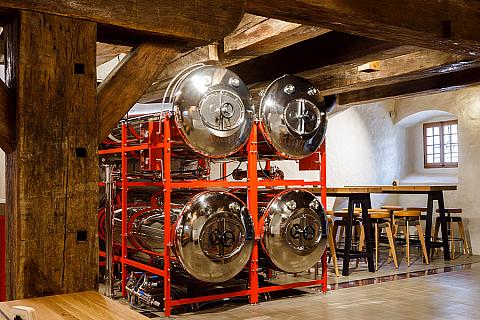 The surroundings of České Budějovice are interesting and attractive too: architectural and natural jewels such as Holašovice (UNESCO), the New-Gothic chateau of Hluboká, and the Vrbenské rybníky Natural Reserve are all nearby České Budějovice. The town's position in the flat landscape of the Basin of České Budějovice makes it a perfect starting place for cycling tours. In case of bad weather you can visit a range of sights, museums, galleries, and of course numerous stylish pubs and restaurants, where you can find out (especially over a glass of the famous local lager) that you can have a great time in České Budějovice ...
There is a legend that clarifies in a very interesting way how the town got its name. When King Přemysl Otakar II discovered that his son was born, he is said to have exclaimed: "Bude jich více!" (There will be more of them.) It is said that he received this news right at the place where he later founded a town that was named according to these three prophetic words. A similar story says that Otakar's exclamation concerned new houses and buildings in the town that had just been founded.
Municipal Office of České Budějovice
Basic information about the České Budějovice city
| | |
| --- | --- |
| Cadastral area: | 55,56 km² |
| Number of inhabitants: | 93 620 (1.1.2012) |
| Geographic latitude: | 48° 58' 29" N |
| Geographic longitude: | 14° 28' 29" E |